<![if !(lte IE 8)]>
<![endif]>


Self-portraits
04.07 - 04.08.2011
An exhibition by Pavlina Chakarova
Opening: 04.07.2011 at 19:30
Anima
The Self-portraits series embody my vision of human identity beyond the borders of the physical world. I assume that our bodies are a prism which refracts light and accumulates colored electricity around itself. This emanation (aura), in my view, is an expression of my immaterial essence.
In my project I work with the colors of my own biofield documented via aura camera.
. I believe that they manifest my spiritual states and my individuality. They are visual images of my inner life and I freely interpret them in self-portraits.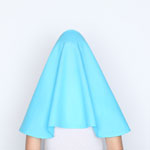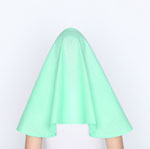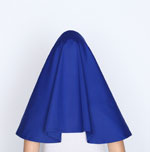 Pavlina Chakarova (born 1979) lives and works as a photographer and photo editor in Sofia, Bulgaria.
In 2002 she graduated from Sofia St. Kliment Ohridski University with German Philology major. Her further education continues in the New Bulgarian University with Fine Art Photography major.
Pavlina has participated in many national exhibitions.
Her first individual exhibition – "Dream" was in 2008.
Her interest in the religions of the East and the metaphysical essence of the person has brought to life her current series of self-portraits, conceptual images raising the question of identity and reality beyond the material world.