<![if !(lte IE 8)]>
<![endif]>


Act Art - Workshop with Nacho Kamenov – Kubeto and one of his favorite models
18.06 - 19.06.2011
Opening: 18.06.2011 at 11:00
ZoomBox Center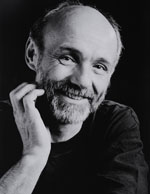 Bulgarian Academy of Photography and ZoomBox Center have the pleasure to invite you to a seminar for the true admirers of the female beauty. Feel the professionalism and experience of a true master of the nude studio photography. Nacho Kamenov – Kubeto will guide through the process of achieving the almost magical perfection in his work.

Day 1
11:00 – 14:30 – Theory. Getting into the world of nude photography and the specifications of studio lightening
14:30 – 15:30 – Lunch break
15:30 – 19:00 – Practical demonstration of the basic lightening schemes and technical decisions. Making a photo session and discussing the results.

Day 2
10:00 – 13:30 – Trying out different compositions and types of light
13:30 – 14:30 – Lunch break
14:30 – 18:00 – Time for each author to try to realize an idea of his. Discussing the results.