<![if !(lte IE 8)]>
<![endif]>


Portfolio Review
19.06.2011
Consultants: Anna Panayotova, Antoan Bozhinov, assoc. prof. Dinamir Predov, Elisaveta Musakova, Ivaylo Stoyanov, Ivan Zahariev, Silvia Ivanova, assoc. prof. Nikola Lautiev and Alexander Nishkov
Start: 19.06.2011 at 10:00
End: 19.06.2011 at 17:00
Maximum number of participants: 24
Charge: 20 BGN
ZoomBox Center
Portfolios Review is a platform which offers to photographers the opportunity to display their projects before experts in the sphere of culture. The meeting with prominent photographers, art gallerists and curators creates an environment for establishment of new professional contacts and creative inspiration. Each participant will have 20 minutes personal conversation with each representative of the 9-member jury. In the course of the discussion he/she will obtain constructive critique of their photos, new guidelines and possibly, invitations to joint projects.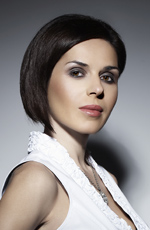 Anna Panayotova, owner of "Anima" Art Gallery
"Anima" Art gallery aspires at creating a space open to all art forms and giving green light to artistic freedom and discovery by presenting artists, initiating events and cooperating with other galleries and organizations. Founded and managed by Anna Panayotova – an artist and acknowledged professional, the Gallery adheres to her vision on the development of arts and culture through incessant improvement and communication between the involved in this area experts – authors, assessors, art critics and public – collectors and partners.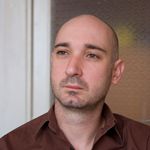 Ivaylo Stoyanov
Ivaylo Stoyanov obtained his Master's Degree at the Visual Arts Academy, "Johannes Gutenberg" University, Mainz, Germany, with major in Conceptual Photography in 2007. Despite his young age, he already has many individual and group exhibitions in galleries and museums and has participated in Art of Photography Salons in Europe. Mr. Stoyanov is a recognized artist on the Bulgarian and European art-photo stage. Since 2010, he is a lecturer at the New Bulgarian University, Art of Photography Master's Program, "Conceptual Phototgraphy" course. He works with curator Nadezhda Dzhakova from the National Art Gallery.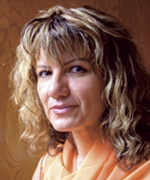 Sylvia Ivanova
Artist-photographer, lecturer at the New Bulgarian University, director of Art of Photography Master's Program and Photography Bachelor's Program, award-winner of many national and international competitions, author of individual and participant in group exhibitions, Chairperson and member of competition juries, consultant and art critic.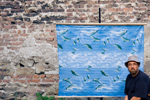 Antoan Bozhinov
Lecturer at the New Bulgarian University, "Cinema, Advertising and Show Business" Department, the Photography Bachelor's program and lecturer at "St. Kliment Ohridski" Sofia University, Journalism Department.
In 1999 he established FODAR Foundation which organized the first after the transition Fine Art Photography International Biennale in Bulgaria "FODAR", www.fodar.dir.bg, along with visits of Bulgarian authors' collections abroad and foreign ones to Bulgaria. In May 2011 he ran the 7th edition of the Biennale in Pleven. In the workshop within the program of the event traditionally participated the New Bulgarian University with lecturers' presentations and students' participation.
He won the Photography Academy Statuette (2002), of the Canon-2006 "Photo of the year" award for Photo Essay category. He has been member of national and international juries of photo exhibitions.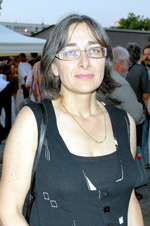 Elisaveta Mousakova
Associated Professor, Ph.D., Head of Manuscripts and Early Print Books Department in the National Library. She graduated the "N. Pavlovich" National Art Academy with Art Studies major. Until 1994 she was Research Fellow at the Art Studies Institute. After 1995 she became Senior Research Fellow at the National Library and part-time associate and member of the editing staff of the "Art in Bulgaria" magazine. Member of the Expert Council, member and Chairperson of the Managing Board of "Soros Art Centre" – Sofia (1992 – 2001), member of the M-Tel Modern Bulgarian Art Award Jury (2004 – 2009). She has published articles on Medieval Art and Modern Bulgarian Art, including Photography, in Bulgarian and international publications.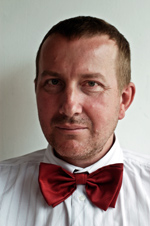 Ivan Zahariev
Ivan Alexandrovich Zahariev has over 30-year experience and practice in photography. He is Deputy Editor-in-Chief of the 168 Hours newspaper. He graduated from Sofia University with Russian Philology major and has participated in numerous photo salons and exhibitions. The Ministry of Culture has awarded him the "Artist-Photographer" title. His competence overarches social reportage, urban landscape, sports photography and photo journalism. He was born in 1964 in Moscow.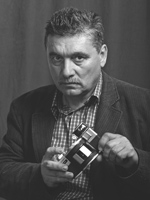 Dinamir Predov
Associated Professor, artist-photographer, AFIAP, Dinamir Predov teaches the following courses: "Advertising and Fine Art Photography", "Applied Aspects of Visual Arts", "History of Advertising Photography", "Nude Photography – the Secrets of Lighting and Posturing", "Introduction to Fine Art Photography" and is the author of a book of the same title. He has been a member of many national and international photo competitions juries.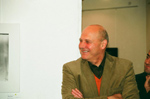 Nikola Lautliev
Associated Professor, head of "Applied Arts" department at the Music, Dance and Art Academy, Plovdiv. President of Plovdiv Photography Center. Organizer of the International Photographers Meetings – Plovdiv.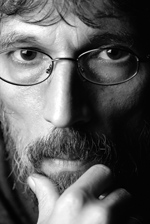 Александър Нишков
Роден през 1962 г. Завършил специалност "Художествена и приложна фотография" в НАТФИЗ "Кръстьо Сарафов" при проф. Румен ГЕОРГИЕВ, докторант в катедра "Операторско майсторство, художествена и приложна фотография" и преподавател в НАТФИЗ "Кр. Сарафов" по специалността "Фотография в рекламата". Преподавател в Нов български университет.
През годините е работил за в-к "Капитал", сп. "Егоист", сп. "Жената днес", сп. "Наш дом, сп. "Грация" и много други.
Номиниран за наградата "Черноризец Храбър'03" и носител на наградата за моден фотограф "Златна игла'04". Участник като фотограф в различни проекти със съвременни български творци, някои от които са дизайнерката Мариела Гемишева и художникът Николай Бузов. Автор на представителна колекция от 16 мащабни фотографии "Български паметници под закрилата на ЮНЕСКО", показвана в десетки градове по света. Последно в Париж и Брюксел през май 2011 г.
Frequently asked questions:

1. What should be the contents of a portfolio?
A Portfolio should contain a series of images (10 to 20), artistic biography and the concept of the project. The images should be selected in advance, to adhere to a common subject-matter and to distinctively mark the style of the author. They have to be fully accomplished, captioned and circulated. The concept provides information on the theme, idea and development of the project.

2. What is the portfolio review procedure?
It is advisable to start with a very concise presentation of yourself and your career development. The next step is discussion of your works. Try to use the stipulated time to the maximum, in a most constructive manner. Carefully listen to the reviewers, try to provide maximally precise answers to their questions. This will help you to get the most useful for you advice. Feel free to take notes during the review and remember: this meeting can be the beginning of new professional contacts.

3. What is the benefit of the portfolio review?
The portfolio review provides the unique opportunity to show your works to art professionals, to obtain constructive review of your photos, to establish professional contacts and last but not least, to hear useful advice on the development of your career.

4. Do I have to prepare additional materials?
Prepare some materials to leave with the consultant to remind him/her of your work and facilitate contact with you. It is recommendable that the materials involve some reproductions of the works you have displayed. The volume shouldn't be large and has to be convenient to keep.

For further information and registration:
Nadezhda Pavlova
nadia@marik.bg
0888 392389